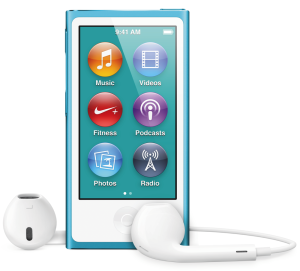 We kick off a new news week with 9to5Mac having a deeper look at
what we might see in expected iPhone 6S
later this year. Based on some new images of the logic board that seem to indicate an updated NFC chip and whilst it will contain a new flash memory, it may well still start out at 16GB. 9to5Mac had also posted images that suggest a faster LTE chip is being used that is expected to give a significant increase in downloads speeds.
If reports out of Korea are correct that may well come in a new colour, with a
pink coloured iPhone 6S said to be in the works.
That doesn't seem to have much behind it as rumours go but it was said to come from a Foxconn employee.
That story also pointed to possible upgrades in the Apple Watch screen, to address some issues with being able to see the screen in direct sunlight. Apple are also claimed to be looking at thinning components to allow for a larger battery, rather than reducing weight.
For those that thought the iPod was dead and it was just a matter of time until Apple quietly dropped it, think again. iTunes 12.2 contains images of the
iPod range in some new colours
suggesting that a new refresh of the line-up is planned.
Finally, since I am playing a bit of catch up here, the full trailer of the upcoming 'Steve Jobs' movie has been posted. You can catch it below and make sure you let us know what you think.
Enjoy your Monday MacTalkers.
Cheers
Shaun