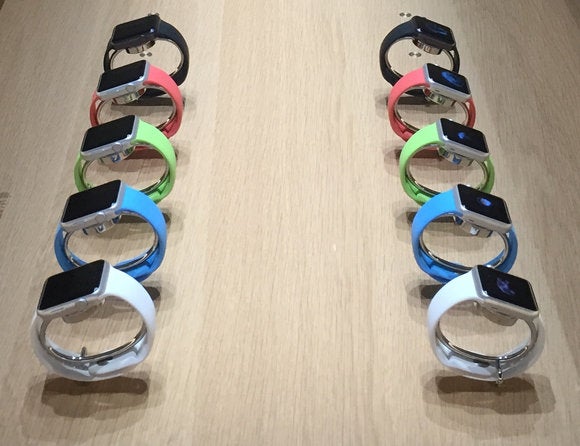 We start the news today with the observation, I have tried to keep an eye out for any April fool stories out there (it being the 1
st
April in the US) but I might still have missed one, so sorry in advance if I have and link it!
It is not the thing that sends most Apple fans running into the streets screaming for joy, but the Apple and IBM partnership continues to build. They have now released
8 new enterprise apps
including the first for industrial products and health care.
With all the talk stateside about Apple and their upcoming streaming TV service, an interesting piece has popped up on Re/code abut how it will work behind the scenes. According to Re/code Apple is seeking to have them provide
their own streams
and therefore foot the cost of the stream and the infrastructure. My initial thought is I get why but you would want to make sure they all have a robust infrastructure behind them as a poor stream means a poor Apple TV experience.
If you just canít wait to see how the 12-inch MacBook is packaged, here is what is said to be an early unboxing video out of Vietnam. The site behind it has it seems been able to source Apple products early, so it seems to be fairly legit.
As we head into Easter, you hopefully will have some extra time on your hands. So you might want to fire up your Mac and play a game but you just donít know what to play. Macworld might be able to help out with that, with their the
10 Mac Games you need to play
guide. Hopefully you can find something to fill in the time until my next news!
Cheers
Shaun