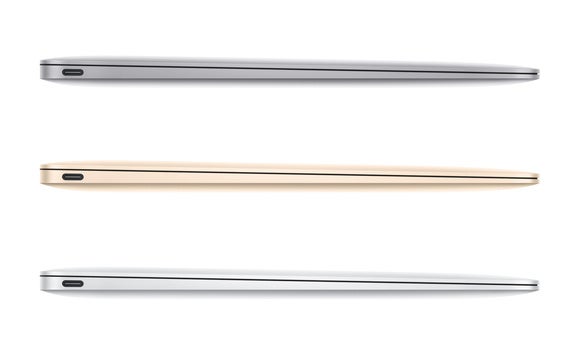 The Apple Watch may soon face some pretty stiff competition in the high end watch space with an announcement overnight from
Tag Heuer that is partnering with Google and Intel
on a smart watch and it will be released later this year. Whilst other traditional watch makers have announced smart watches, this the first to partner with Google and it will be interesting to see what they come up with. I have to say I am a Tag man myself so I am very interested in what they might bring to the table.
The reports from those that have used it is that Force Touch in a TrackPad is a pretty amazing thing. Cult of Mac however thinks that Apple may have much bigger plans for it in mind, to be specific
perhaps a virtual keyboard.
To back up their thinking they point to a patent published today for a virtual keyboard on a metallic plate, but where the users still feel the individual keys using haptic technology. An interesting idea but I am not sure exactly what is achieved if I am still typing on a physical item on an iMac against a normal keyboard.
We learn a little bit more this morning about the
development of ResearchKit.
It comes via a 9to5Mac report about a internal staff meeting where executives Jeff Williams and Bud Tribble held a Q&A. According to the report ResearchKit came about as Apple was talking to health professionals about HealthKit, and many started saying some of this would be great research as well. For his part Tribble, who has a background in health, says he "really gravitated towards his project because background in medicine". The pair also talked about the decision to make it open source with the ability for it to be used on other platforms, according to Williams "…if contributions from another platform help save a single life, then it will have been worth it".
According to 9to5Mac, Apple is having a crack down on
anti-virus apps in the iOS app store.
Whilst there has been no official statement from Apple it appears the anti-virus and anti-malware apps have been taken down.
Before we leave this morning Apple has released a security update for Yosemite, so as usual best grab that as soon as possible. At this stage Apple hasn't provided release notes so it is not clear exactly what it is fixing, still if it has the word security in it then best to assume it is fairly important.
Since it is Friday lets go off the beaten track a bit and turn our minds to what an
Apple drone might look like.
If you are struggling to picture then Cult of Mac can help out with pictures of a mock up by Eric Huisman, which even includes an iSight camera. Not sure Apple would even be thinking about making one but it sure is a very nice mock up. Maybe Mr Huisman is Jony might notice his work?
That is it for the week people, see you tomorrow in AppleSauce and if you aren't signed up for AppleSauce and want to get then
fill in your details here.
Cheers
Shaun