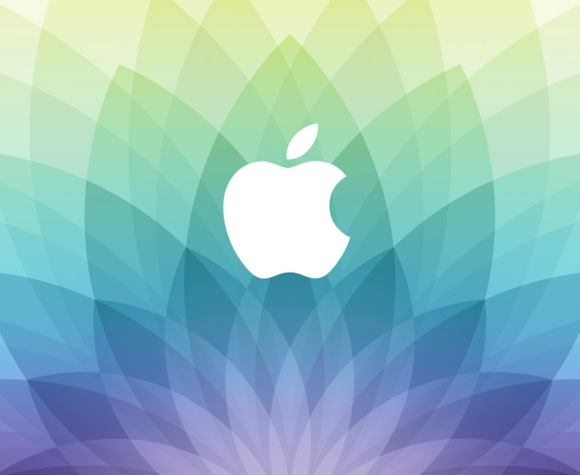 It is time to set your alarms and get excited MacTalkers. Apple has announced an event for 9 March titled "Spring forward". At this stage the Apple Watch is likely to be the focus. It is possible that we may also get a look at the rumoured 12-inch Retina MacBook Air at the event. As has been the case with the last few events, Apple will be live streaming it all right from their website.
Of course whilst we might see a whole lot more of the watch at the March event, we won't actually be able to buy it that day. On that front Macrumors is claiming that it will launch somewhere between 6-10 April.
Fresh from its success in its patent dispute case against Apple, Smartflash has now hit Apple up for
more products which launched after they started their original case.
The products include the iPhone 6, iPhone 6 Plus and the iPad Air 2 according to the 9to5Mac report. For its part Apple plans to appeal the decision and noted that Smartflash makes no products, has no employees, creates no jobs, has no US presence and is exploiting the patent system for products Apple invented.
Whilst we haven't really covered it much Apple has of recent times been uping its operations in Israel. According to the Wall Street Journal that is a push related to Chip design. Apple is said to have over 700 employees in Israel, after making their first hire there in 2011.
On the back of mutterings that Apple might at some stage look to dump Google search, the head of
Google search Sundar Pichai
has sat down with Forbes for a fairly in depth interview that addresses that and also the success of the iPhone 6 and iPhone 6 Plus.
Given Pichai is also head of Android his views are well worth the read. On the subject of Apple and search "When I look at search, largely the evolution depends on 'are we building something which users need?'" said Pichai. "If we are building something that users need and there is a lot of value we are driving, I think how search manifests in iOS will work out just fine. We have a long term search partnership and are working together with them, and we'll have to see."
We will close out the news for the week noting that Tim Cook will be giving the commencement speech at George Washington University on 17 May. According to reports apart from the speech Cook will also receive a honorary degree from the University.
So there you have it, the excitement of another Apple event to countdown to and of course speculate about. As usual see you all tomorrow in the AppleSauce newsletter.
Cheers
Shaun