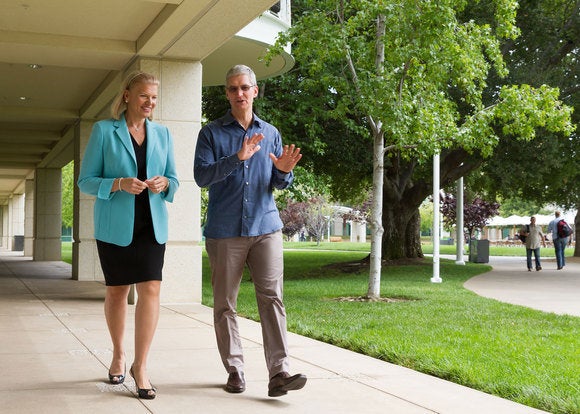 Many have great hopes for the Apple and IBM partnership in the enterprise space, though to date there has not been any earth shattering announcements. 9to5Mac are now reporting that Apple is looking to hire people to fill the role
IBM Business Development Executive.
According to Apple the team will "play a pivotal role in the U.S. success of the recently announced Apple partnership with IBM." The role "will be accountable for all aspects of the Apple and IBM Partnership for a defined geographical and account set territory"
iOS 8 continues to increase its share of the iOS devices with the latest figures from Apple confirming it is now installed on 78% of iOS devices. iOS 7 has 25% and 3% are running earlier versions of the OS.
Speaking of iOS 8, Macrumors is speculating that you and I might see
iOS 8.2 in March,
ahead of the Apple Watch launch. This runs counter to some previous reports that saw it launching alongside the Apple Watch.
Apple Vice President of Retail Real Estate Bob Bridger has announced his retirement according to a report at 9to5Mac. Bridgar is the last executive left from the Ron Johnson and Steve Jobs era in Apple Retail.
Progress continues on the new Apple campus, you can see how much for yourself in the latest drone video below.
It seems that a lot of people want to be in the currently filming Steve Jobs biopic, as thousands turned out to respond to a casting call for
extra's in scenes being filmed at the Flint Center.
According to the Macrumors report, many were turned away empty handed, but on a bright note it seems they got to wear their 80's for a few hours!
That's a wrap people (see what I did there), so enjoy your Wednesday.
Cheers
Shaun