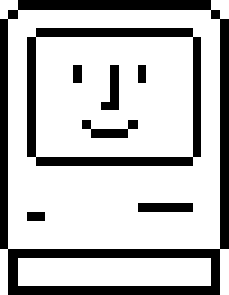 Eleven months ago I was lucky enough to be offered a chance to run this little website, a place I've been a member of for seven years, a place that introduced me to people who became my best friends. It's been a wonderful experience.
During that time, the team at MacTalk constantly amazed me. After a few sleepless weeks, we were able to successfully update and redesign the forum - no small feat with a vbulletin site as large as this. MacTalk was the first website to pin the Wake Up campaign on RIM, not Samsung as widely reported. The first to report the Third Generation iPad would not be compatible with Telstra and Optus' 4G networks. The first to notice Maps in iOS 6 would not feature turn by turn directions in Australia at launch, and the first to spot the update that turn by turn would be coming in October.
MacTalk's guide to restoring battery life on the iPhone 5 was the basis for this SMH article
, and has been shared across the world.
I'm really proud with what we were able to accomplish these last 11 months. Our daily Page views were up to an average of 500,000 views per month, membership increased, the MacTalk podcast climbed the iTunes charts, those who visited the site were spending twice as much time here than they were a year ago. I'm most proud that we did that with interesting, personal articles and not linkbait headlines. And we did it all in our spare time.
A huge thank you to Liana at Niche for giving me the gig in the first place, and supporting me throughout the redesign, establishing a contributors budget, and allowing me to run the site with the community, not page views, as my first priority.
Late last week, Niche Media informed me that they were cutting the budget for MacTalk, meaning they would no longer pay me to administer the forums and edit the front page, as well as cutting the regular contributor budgets. That means regular articles from myself, James Croft, Anthony Agius, Athol Hill, Rémy Numar, Jonathan Nadler, Ben Johnston and Alec Walker will sadly come to an end. I'd like to thank them all for their excellent work, and I look forward to seeing what they do next.
The good news is the wonderful Benny Ling will still be here, for all of your daily news needs.
MacTalk is a great community, I can't thank you enough for your kind words and support over the last eleven months.