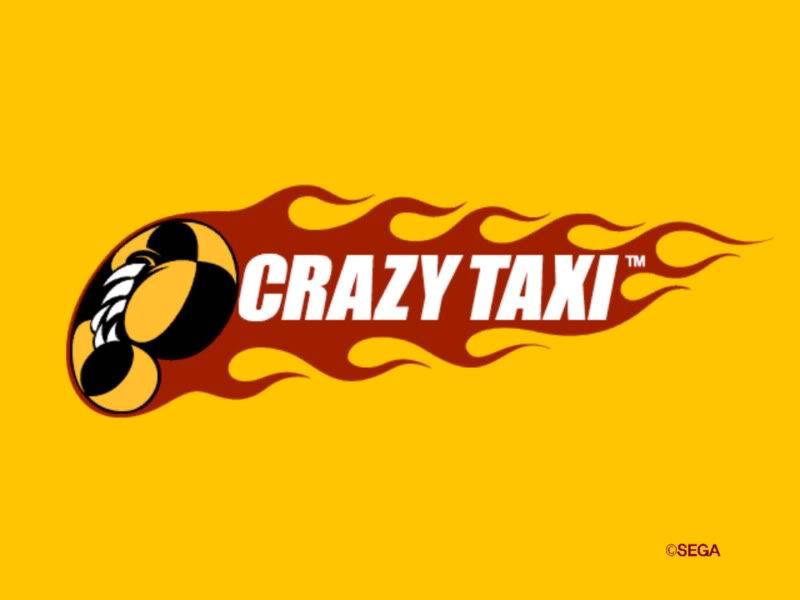 Did you remember what you were doing 13 years ago back in 1999?
I did.
Flashbacks of myself as a cool 17 year old hanging out at the
arcades
after school polishing my craft on games like Street Fighter, Virtual Striker and Crazy Taxi haunted me constantly as I reflected on what I have done with my life when I turned 30 recently.
Barring my sad one-thirdth life crisis, it was with great excitement that engulfed all old school arcade game nerds when Sega announced that they were going to release
Crazy Taxi for iOS
earlier this month.
I bought the game for the sake of this short review and as a birthday gift to myself and the good news is, the game felt like a polished port from the original arcade classic bringing back fond memories of the copious hours spent playing the game at the video games arcades.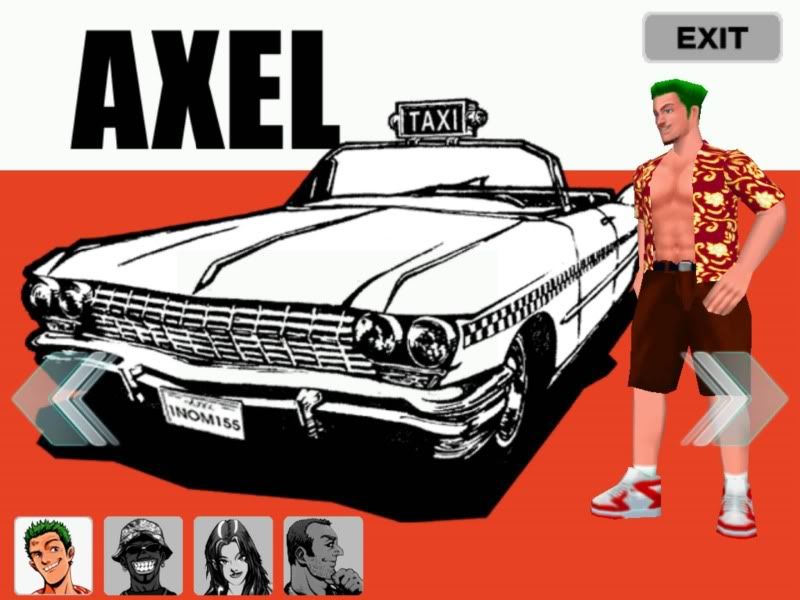 The game play of Crazy Taxi is painfully simple. You choose from one of the four available characters and play as a taxi driver. Driving in an open world based loosely on San Fransisco, you pick up passengers and drive them to their destinations.
Each passenger has a dollar sign above their heads coloured differently to indicate the amount of cash that you will receive when you drop then off before the allocated time runs out. When you arrived at the designated location, the fare you collected gets added to your total cash earnings and more time gets added to your depleting clock.
You earn additional cash by ferrying your passengers to their locations as fast as possible using shortcuts littered around the game. Alternatively you can get them excited and shower you with extra dough by performing stunts or having close shaves with other vehicles on the road. But beware though, getting into a crash with an oncoming vehicle would make them yell at you like a wild monkey.
Not that you can hear them yell on top of the awesome soundtracks that accompanies this game. Sega has done a top notch job by including the soundtrack from the original game with classics from Bad Religion and Offspring.
The game offers the original arcade mode with 3, 5 and 10 minute variants to test your skills with. Players looking for something extra would be keen to try out the Crazy Box game option that requires players to complete objectives like popping balloons with your taxi or drifting around a figure eight track. The Crazy Box option definitely adds a little depth and longevity to the game and this could not be a bad thing for a game with fairly shallow game play.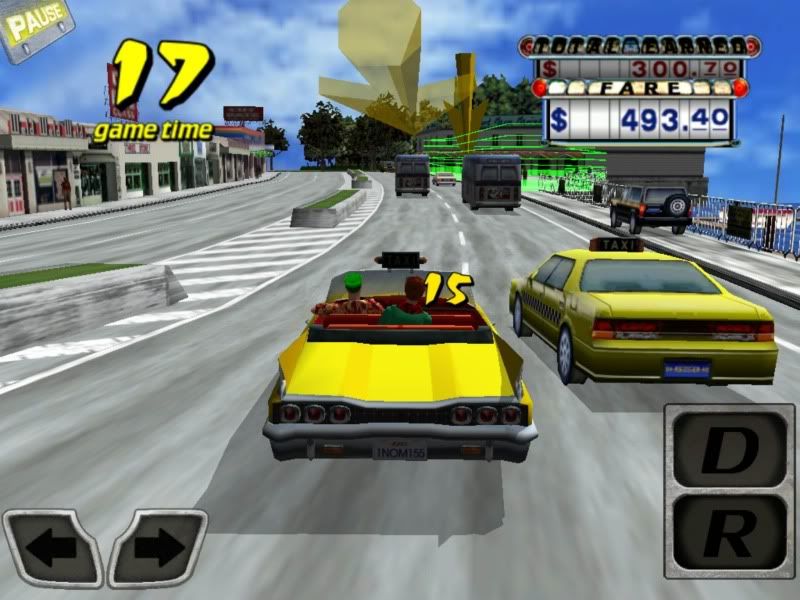 I have never been a huge fan of driving games on my iOS devices but Crazy Taxi's revised on screen controls for a touchscreen worked surprisingly well and were not too "sensitive" like other driving games I've experienced. You can turn on tilt controls for Crazy Taxi but I would highly recommend using the on screen controls for better steering controls and experience the game like it was meant to be.
Even though the graphics of Crazy Taxi looks dated compared to a modern original iOS game release, its wackiness and out of this world game physics means that the game is good enough to provide short bursts of fun so well suited for a mobile device game.
Players who have never experienced Crazy Taxi in it's true form before this might find that the game is hugely inadequate for today's standards and might not even understand the charm of this game. With the game priced at $5.49, it is also fairly costly compared to other top notch driving games that only cost $0.99.
If you're more of a "Need for Speed" kinda person, it's best you give Crazy Taxi a wide berth and go for
Asphalt 7: Heat
instead with its superior graphics and gameplay. If you're a fan of the original Crazy Taxi and feeling nostalgic, it is definitely a no brainer to pick this one up.
Crazy Taxi
is now available on the App Store for iPod Touch, iPhone and iPad.
About the author
Alvin is an ovo-lacto vegetarian, Apple fanboy, social media whore, programming aficionado, photography zealot and Manchester United fan.

You can voice your discontent about him at his twitter account, @alvinng or read his musings about football(soccer), technology and women at alvinng.com

All opinions voiced by Alvin are his and his only and does not reflect the views of his loving parents or employer, Monash University. He is not a web or Twitter troll.